Preschool is one of the best ages for reading books together!
Everything is exciting to a preschooler! They want to count and make the sounds and do the actions! And oh! the snuggles! Here is preschool reading list of favorite books for those wondering what to read with their preschooler. Enjoy! (click on the pictures to get more details and/or to purchase through our amazon affiliate link.)
The Bible in Pictures (Kenneth N. Taylor) – Whether you read it by itself or as an addition to your family Bible reading, this book is sure to be a classic!

Goodnight Moon (Margaret Wise Brown, Clement Hurd) – The simple pictures and sweet rhyme make saying goodnight with this timeless book a pleasure for all!

Make Way for McCloskey: A Robert McCloskey Treasury (Robert McCloskey) – I probably couldn't pick a favorite. These stories are wonderful and we love the "old" looking illustrations. A definite must for every home library!

Mike Mulligan and His Steam Shovel (Virginia Lee Burton) – Mike and his Steam Shovel are quite a pair. Preschoolers love watching what they do!
The Very Hungry Caterpillar (Eric Carle) – This book teaches both science and art in a way that children don't even notice! Follow the caterpillars journey to become a butterfly, then go outside and find a real one, or create your own paper pieces art like Eric does! (You can also find various coloring books and other activities for this book.)
Five Little Monkeys Treasury (Eileen Christelow) – a favorite of ours for the true to life telling of things that happen to families with children. Delightful illustrations!  (If it matters to you, this monkey family seems to be fatherless.)

My First Animal Board Book (DK Publishing) – our little people LOVE to point out the different animals in this book, repeat their names, make the noises they make! It's a great introduction to animals!

Butterfly Colors and Counting (Jerry Pallotta, Shennen Bersani) – Learn your colors and count to 10 with the pretty Butterfly friends!
You are My I Love You (Maryann Cusimano) – A delightful poem and pictures showing the love shared between parent and child.

Guess How Much I Love You (Sam McBratney, Anita Jeram) – Another favorite in which a a father hare always loves the little hare more. You will love this!

Looking for more book lists? Click here!
Do you and your preschoolers have another favorite to add to the list? Please let us know in the comments so we can enjoy it too!
What to Read Wednesday Link Up:
I welcome you to link up your own posts about anything preschool. Posts not pertaining to this subject matter will be deleted. Please grab the button and include it in your post or include a text link back to this page. I'd love it if you would follow me on facebook, twitter or pinterest too!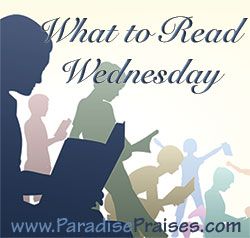 <div align="center"><a href="https://paradisepraises.com/category/what-to-read/" title="ParadisePraises"><img src="https://i1347.photobucket.com/albums/p708/ParadisePraises/whattoread_zpse96cb968.jpg" alt="ParadisePraises" style="border:none;" /></a></div>