Have you ever heard the saying "You don't really know someone until you know what makes them mad"? In any relationship, the more you know about the person, likes, dislikes, opinions, etc, the closer the relationship. The same is true with God. We have been studying the names and character of God this year in our homeschool, and it has been a greatly enriching study.
Elohim: Strong Creator, El Elyon: The Most High God, Adonai: Lord, El Roi: The God Who Sees, Jehovah-Jireh: The Lord Will Provide, and so many others! Here are some of the resources our family has been enjoying as we've studied God's Character.
Here is a free printable word search on the Names of God as well.
What would you recommend for a study of God's character? I'd love for you to leave a comment or link up one of your own posts below.
What to Read Wednesday Link Up:
I welcome you to link up your own posts about God's character. Posts not pertaining to this subject matter will be deleted. If you'd like to, please grab the button and include it in your post or include a text link back to this page. I'd love it if you would follow me on facebook, twitter or pinterest too!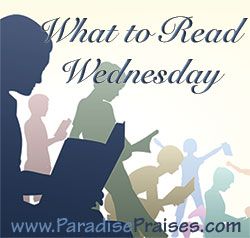 <div align="center"><a href="https://paradisepraises.com/category/what-to-read/" title="ParadisePraises"><img src="https://i1347.photobucket.com/albums/p708/ParadisePraises/whattoread_zpse96cb968.jpg" alt="ParadisePraises" style="border:none;" /></a></div>