To love, (got it) honor (um, what?) & cherish (huh?)
Just in case you're in need of a refresher course, or want to brush up on the honoring or cherishing part of this life-long marriage vow you made to your spouse, today I'm sharing some of Hero's and my favorite books on marriage.
No one is too old to learn something new, and no marriage, made before God (who is everywhere) is too far gone for hope.
It is my hope that these resources will be a blessing to you. And if you should happen to purchase some of them through my links, a small part of the sale will go to support my family and this blog. (read my full affiliate disclosure here.)
Marriage books we recommend
Marriage books by bloggers
If you're on Pinterest, please follow me. I keep a running list there of books I want to read, great book lists and other praiseworthy things.
What is your favorite marriage book? Please tell us in the comments, especially if it's one not on this list!
What to Read Wednesday Link Up:
I welcome you to link up your own posts about marriage or marriage resources. Posts not pertaining to this subject matter will be deleted. If you'd like to, please grab the button and include it in your post or include a text link back to this page. I'd love it if you would follow me on facebook, twitter or pinterest too!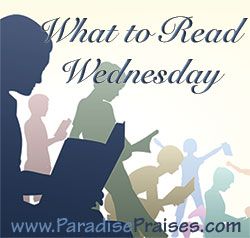 <div align="center"><a href="https://paradisepraises.com/category/what-to-read/" title="ParadisePraises"><img src="https://i1347.photobucket.com/albums/p708/ParadisePraises/whattoread_zpse96cb968.jpg" alt="ParadisePraises" style="border:none;" /></a></div>