We live in Mexico, and we still vote for travel to it. We enjoy adventuring around our area, and we'd love to have more of our family and friends take us up on our invitation to come visit! Tropical and colonial Mexico is not only beautiful, but also a quite relaxing and diverse area to explore
Today as part of the National Travel Month, I am guest posting at WordTraveling.com about all the luxuries that await when you Vote for Travel to Colonial Mexico. Please click here to join us there.

Let's Travel to Colonial Mexico!
Make sure you click over to Wordtraveling.com and Cast your "Vote for Travel' by entering the awesome $1500 vacation giveaway to the incredible Beaches of Ft. Myers/ Sanibel and to read more posts from other bloggers and family travel experts in our third annual series!
No purchase or real voting necessary!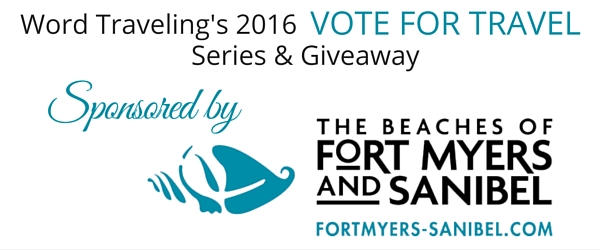 *Terms and prize details can be found at WordTraveling
Click the image below to read the rest of my post and ENTER TO WIN: