I don't know about you, but this is the time of year when summer vacation is almost over, we've enjoyed a relaxed schedule and out of the routine activities. And while we've had fun, and created happiness, I'm really starting to feel like I need to reign us in a little and reorganize our family life for the coming months. Add that to homeschool planning and I'm truly in the mood for some great home management resources.
So for today's What to Read Wednesday, here are some of the best books I know of for home management and home organization. Perhaps there is one in the list that is new to you and will bring some fresh ideas to your home and/or homeschool as we go into the Fall.
Do you have any to add to the list? Please link up or add them in the comments so I can check them out! And don't forget to follow my Home Organization Board on Pinterest!
What to Read Wednesday Link Up:
You are welcome to link up your own posts about Home Making and Home Organization books, tips etc. Posts not pertaining to this subject matter will be deleted. Please grab the button and include it (if you wish) in your post or include a text link back to the page.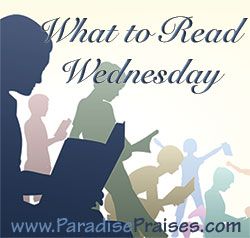 <div align="center"><a href="https://paradisepraises.com/category/what-to-read/" title="ParadisePraises"><img src="https://i1347.photobucket.com/albums/p708/ParadisePraises/whattoread_zpse96cb968.jpg" alt="ParadisePraises" style="border:none;" /></a></div>